17 attorneys general warn Google of censorship of pregnancy crisis centers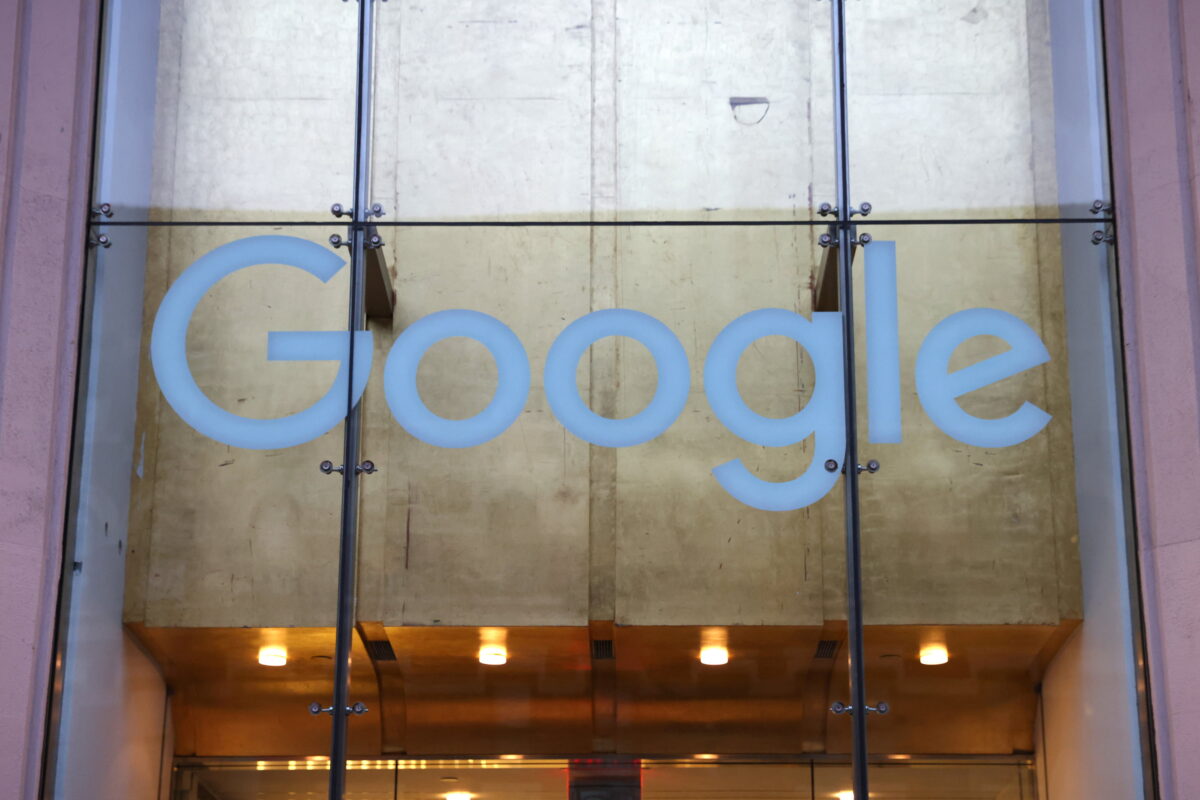 A coalition of 17 attorneys general is threatening Google with an anti-trust probe if it censors pregnancy crisis centers from abortion-related search results.
Pregnancy crisis centers are different from abortion centers in that they provide resources for women who choose to carry their babies to term.
Virginia and Kentucky Attorneys General Jason Miyares and Daniel Cameron, respectively, lead the group, which sent a letter to Google on July 21.
In the letter, the group asks whether the tech giant has taken any steps to treat crisis pregnancy centers differently in search results since Roe v Wade was overturned.
Google, Miyares and Cameron did not respond to requests for comment. Missouri Attorney General Eric Schmitt said he joined the effort because he didn't want to see Google cave to political pressure.
The joint AG correspondence was in response to the June 17 letter from Sen. Mark Warner (D-Va.) and Rep. Elissa Slotnick (D-Mich.) asking what steps Google CEO Sundar Pichai will take to limit the Anti-abortion crisis pregnancy centers appeared in Google search results when users search for "abortion clinics" or "abortion pills".
"Google should not display fake abortion clinics or crisis pregnancy centers in search results for users looking for an abortion clinic or abortion pill," Warner and Slotnik wrote. "If Google is to continue to show these misleading search results and in Google Maps, the results must at least be labeled appropriately."
12 other senators and nine members of Congress, including Sen. Kirsten Gillibrand (DN.Y.), Sen. Elizabeth Warren (D-Mass.), Sen. Dianne Feinstein (D-Calif.), Sen. Amy Klobuchar (D- Minn.), Sen. Richard Blumenthal (D-Conn.) and Rep. Carolyn Maloney (DN.Y.), signed the letter.
"Senator Warner believes that users who search for 'abortion services' should receive results that are relevant to their searches," said Valeria Rivadeneira, spokeswoman for Warner. "Crisis Pregnancy Centers – which routinely inform and mislead clients about their reproductive health – go out of their way to appear in these search results in order to mislead individuals into thinking they offer a full range of reproductive health services."
Rivadeneira added that Warner had not yet received a response to his June 17 communication to Google and that Google should apply appropriate labels to all organic search and map results.
Curtis Hill, a former Indiana attorney general, said the group of Democratic politicians wanted Google to act as an arm of the government in suppressing information.
"It's a typical circumvention that some government officials try to create, and we've seen it in other areas," he said. "So it's only fitting that state attorneys general call it out for what it is…possible antitrust violations for which they would face penalties."
Because Google operates in all of its states, the company falls under the consumer advocacy responsibilities of each AG.
"They have the right to investigate businesses operating in their state on reports that consumers are being duped or are struggling to be treated fairly," Hill told The Epoch Times.
He praised his former colleagues for demanding to know if Google intended to comply with the request made by members of the Senate and Congress.
"I would like to know if the algorithms were changed on a given date and if any differences or distinctions appear to be consistent with the request that was made," Hill added. "It has been suggested that some of the research is limited. So I would like to see the searches.
Pregnancy crisis centers like the Crisis Pregnancy Support Center (CPSC) in Texas City, Texas don't rely solely on Google for clients.
Instead, it's word of mouth that brings expectant mothers to their doorsteps, according to CPSC executive director Christy Anne Collins.
"Most of our referrals come from people in the community who are involved in the type of social service work and are familiar with the services we provide," she said. "We don't compete with abortion lists, and we don't want to."
Collins thinks it's appropriate that Texas AG Ken Paxton is among the generals who signed the letter.
"Google or anyone else shouldn't stifle free speech, not on this or any other issue," she said.
Serving up to 170 people per month between the ages of 9 and 52, CPSC has been in existence since 1992.
"If anyone is interested in alternative information or is interested in crisis pregnancy centers, we shouldn't be stuck," Collins told The Epoch Times. "I'm very worried that this kind of thing could happen very easily."