Anti-abortion bill undermines freedom of expression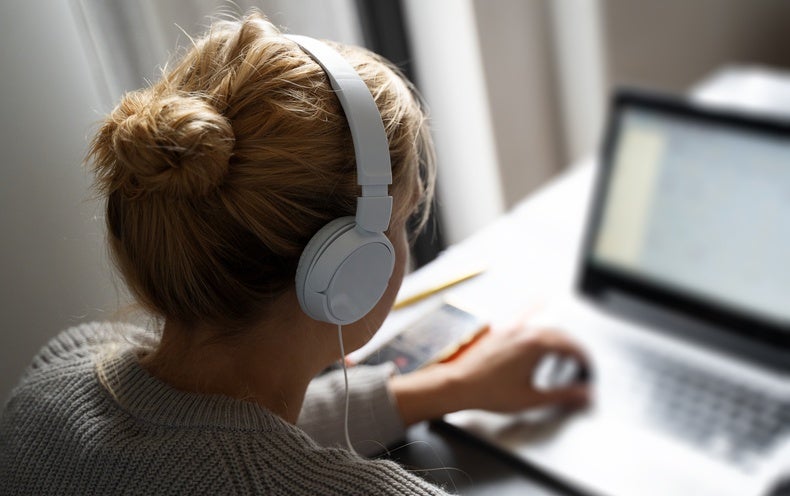 After the June Supreme Court Dobbs The decision overturned nearly 50 years of precedent for abortion care, as several states moved quickly to pass abortion legislation. This has often taken the form of restricting or protecting access to the medical procedure. But efforts to limit abortion aren't just about what happens in a medical facility. They can go way beyond that. A bill pending in South Carolina aims to restrict what its residents can read about abortion online. As a result, it also threatens to restrict what we can all say.
I work for the Electronic Frontier Foundation, a nonprofit that fights for digital civil liberties, including free speech, privacy, and innovation. And while we are not a reproductive rights group, we pay particular attention to areas where restrictions on abortion and other reproductive care undermine these fundamental issues.
Those who oppose abortion often seek to limit the ways we can talk about it. At the federal level, Republican Rep. Henry Hyde of Michigan inserted language into the Communications Decency Act in the 1990s that effectively sought to ban online speech about abortion. The Clinton Justice Department refused to enforce the provision. It remains in law today, but has so far only survived legal challenges to its constitutionality because federal prosecutors have said they have no intention of enforcing it.
The South Carolina bill comes from Republican state senators Richard Cash, Rex F. Rice, and Daniel B. Verdin III, S. 1373, Equal Protection in Design—No Exceptions—Law, Makes illegal abortions in South Carolina and also makes it a crime to broadly "aid, abet, or conspire" with someone to obtain an abortion. It mirrors a landmark bill from the National Right to Life Committee (NRLC), which was to be copied by state lawmakers nationwide. South Carolina's bill is part of a new nationwide blitz led by anti-abortion activists to change not just abortion access, but whether and how we can even discuss it. It's downright anti-American.
There are glaring problems with freedom of expression in the bill. First, it makes it possible to prosecute anyone who provides information regarding self-administered abortions or the means of obtaining an abortion to a "pregnant woman" or to someone acting "on behalf of a pregnant woman". If you have a phone conversation, exchange emails, or chat online with a pregnant person in South Carolina about seeking an abortion, you are violating the bill. Even posting information that they are "reasonably likely" to access, such as through public posting, puts you at risk.
Second, the bill prohibits hosting or maintaining a website, providing access to a website, or providing an Internet service that provides information on how to obtain an abortion, if the site is "deliberately targeted at a pregnant woman" who lives in the South. Caroline. This could affect companies that host websites that share information describing the availability of legal abortion services in other states or support sites for pregnant women living in states that ban abortion.
Together, these two elements of the bill represent a ban on sharing information in almost any way you can share information online. In addition, this law equates sharing information with aiding and abetting abortion and classifies it as a crime.
On the face of it, then, this bill contemplates a troubling level of government intervention in what we say online. The bill's somewhat vague and dismissive provision that it should not be construed to conflict with the First Amendment does not prevent it from doing so. This disclaimer does not prevent persons inside and outside of South Carolina from having to carefully review the information they post about legal abortion services online for fear of how a state attorney might view this information. Even if someone's post doesn't specifically target South Carolinians, the uncertainty of whether anyone in that state will read or hear it, and the threat of legal liability, will discourage many people from to write. If people are afraid to talk, they don't.
The internet does not and cannot stop at state borders, and this bill does not recognize that it is not easy to block speech between states. It's absurd to consider that posting about something that's legal in your state could get you and the platform you post on sued in South Carolina. If I, a California resident, published a story saying that the closest state to South Carolina with legal abortion protections is Maryland, and that message reached someone in South Carolina, would that be against the law? If this bill passes and law enforcement pursues prosecution under it, South Carolina will become the talkative police for the entire country.
It's not just an assumption. Companies that fear being held responsible for the posts of people who use their site often censor content to cover their bases. They have obvious problems controlling how information (or misinformation) passes through their networks, which makes them more likely to take a heavy-handed approach, if pushed. This is already the case with information on abortion. Vice and Wired both reported that the platforms were removing more messages related to abortion care, including statements such as "abortion pills can be sent by post." If the South Carolina bill goes ahead, this speech suppression will likely continue in all messages related to reproductive care, not only abortion, but also miscarriages, extra-pregnancy uterine or other conditions.
Social media or other Internet companies enjoy the protection of Section 230, an important federal law that states that online services that people use to post speech that violates criminal laws are not equally responsible for that. speech. Still, given the way South Carolina's bill is drafted, it's likely that some social media or hosting companies would ban abortion content altogether rather than risk lawsuits or litigation.
This barrier to free speech online is unlikely to end with abortion-related content. States also oppose gender-affirming care or attempt to roll back LGBTQ+ rights. At EFF, we expect to see similar bills that criminalize reporting on these topics. Imposing multi-year prison sentences for sharing information about legal abortion is a slippery slope towards an authoritarian regime in which all kinds of social and political speech are subject to heavy penalties. Think, for example, of Russia's "gay propaganda" bill that prohibits sharing any information about the lives of LGBTQ+ people, or an equally draconian bill proposed in Ghana.
Laws sometimes restrict our actions, but they should not restrict our ideas. While the Dobbs decision allowed some states to revoke a long-standing right, we cannot allow anyone to criminalize the free expression of thought and speech about that right. Anyone who cares about free speech, no matter what they think about reproductive care, should contact lawmakers who are considering such legislation and tell them to oppose this bill and others like it.
This is an opinion and analytical article, and the opinions expressed by the author or authors are not necessarily those of American scientist.