Best Cleaners Launches Coats for CT Donation Campaign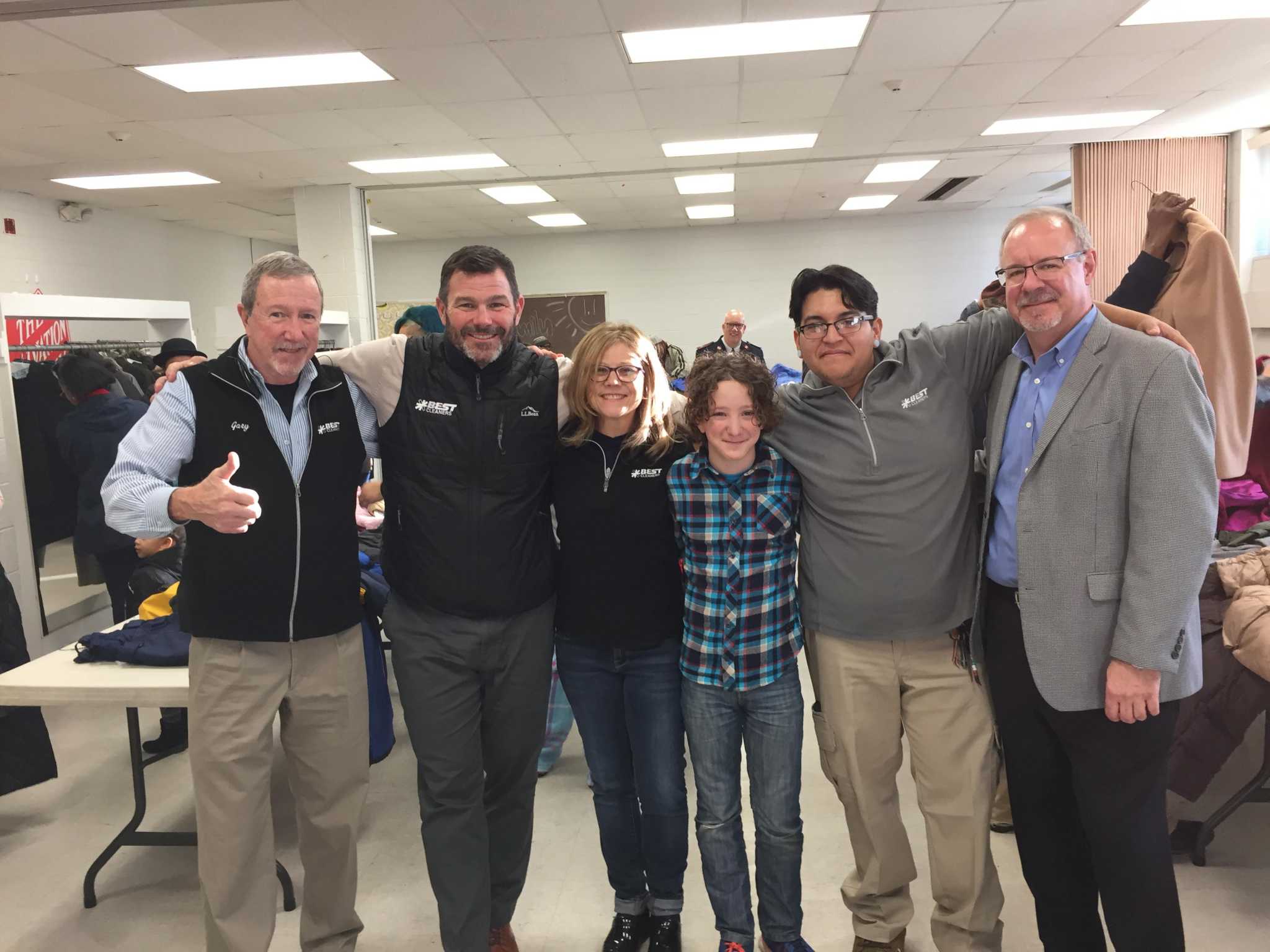 MIDDLETOWN – Best Cleaners is launching its 12th annual Coats For Connecticut campaign with a new determination to help an ever-growing number of individuals and families who are struggling to make ends meet this year. The local dry-cleaning and sewing company hopes to collect, clean and deliver 10,000 coats and jackets donated to the Salvation Army for distribution throughout Connecticut. To do this, the general public is invited to rummage in its cupboards; pick up coats that are in good condition but are no longer worn; and drop them off in one of the 13 Best locations by November 25. Outerwear for all ages and in all sizes is needed, especially children's coats. All donated coats will be cleaned free of charge and delivered to a central Salvation Army drop-off site in Meriden where volunteers sort the coats for distribution to those in need.
The Coats For Connecticut program was started by Best Cleaners in 2008 with the primary goal of putting its eco-friendly services to work to help those in need get through the cold winter months. Considering the pandemic and its impact on family finances, the need for coats is dramatically increased and the need for clean coats is critical. Confidence in meeting demand is high due to the overwhelming generosity of the community at large and Best's campaign partners. In addition to The Salvation Army, sponsors include Eyewitness News WFSB-TV3, Young's Printing / Fast Signs and Two Men And A Truck. Their continued support for the campaign continues to raise awareness of the growing needs of the community and the relative ease of donating to the program. Since the start of the campaign, more than 118,000 coats have been collected, cleaned and delivered.