Big tech must be framed by anti-censorship rules, says Polish prime minister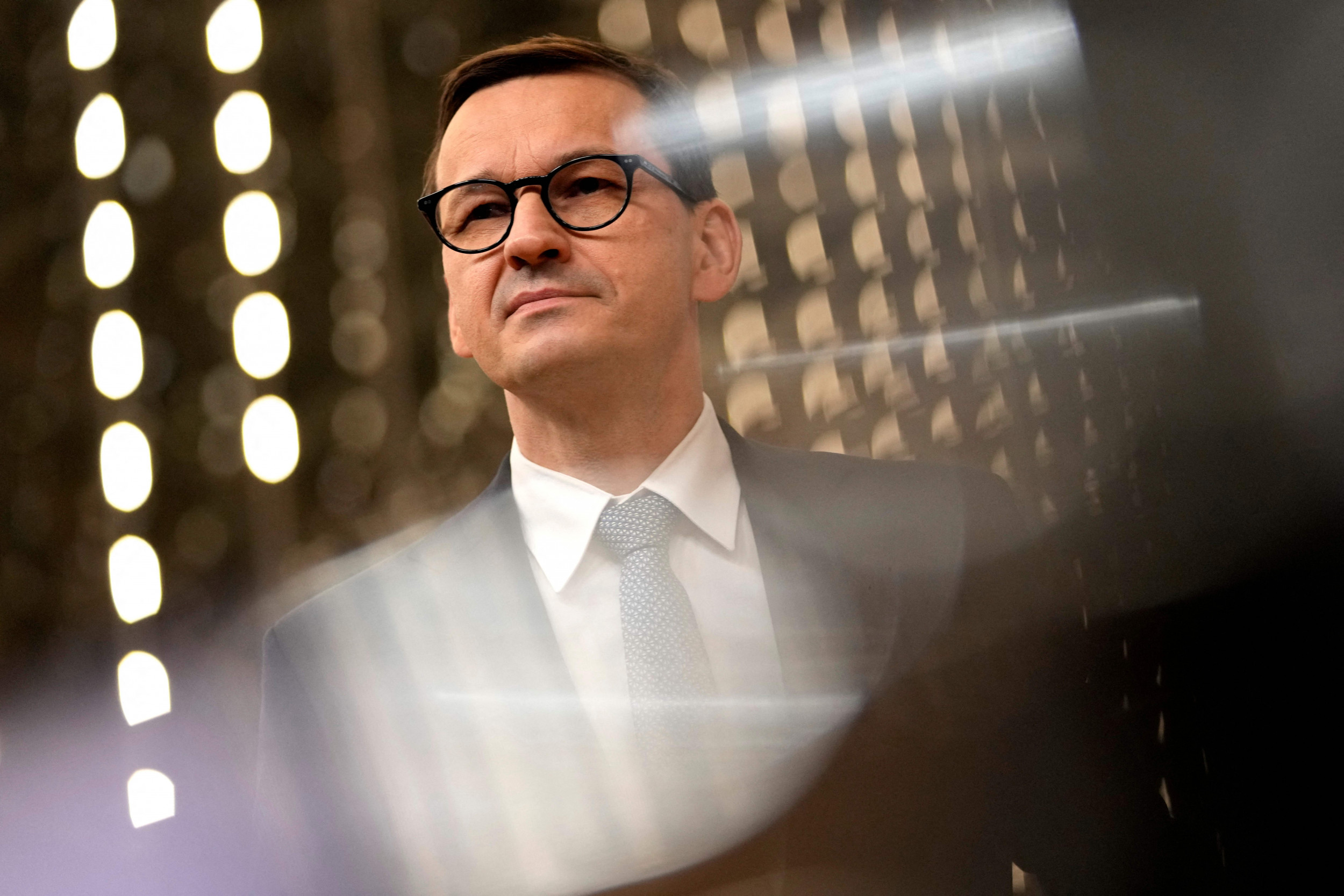 National governments risk losing control of their countries if they do not take action to break the monopolies of the tech giants, according to Polish Prime Minister Mateusz Morawiecki, who said his administration was "determined" to confront them.
Poland is among the countries seeking to reclaim power from the tech giants, which lawmakers around the world say now have a disproportionate and inappropriate influence on the tune of global politics.
"Today who sets these rules is truly the master of the fate of society and of nation states," Morawiecki said. News week during an interview in Warsaw, a full transcript of which is published.
"So today platforms, communication networks and intellectual property are even more important than the terrain, buildings, technological assembly lines and all the materials that go into creating these digital realms. "
Morawiecki and his Law and Justice Party (PiS) have been at the forefront of governments pushing for new legislation to address the perceived imbalance. Earlier this year, the Polish government proposed a new law that would allow officials to impose fines on social media giants for removing posts deemed offensive from their platforms.
The bill – still being drafted in parliament, Morawiecki said – would also allow users to appeal to a Free Speech Council if their content is removed. If it turns out that social media companies have removed posts that do not violate Polish law, they can face a fine of up to $ 13.35 million.
Morawiecki said News week that a new approach is needed to protect the power of government and the well-being of society in an economic, political and social environment transformed by the Internet and social media.
"These dynamics make it difficult to understand the elements of the moving pieces of the complicated interdependent economic puzzle of our modern age," the Prime Minister said of the power wielded by the tech giants.
"And that's why it's so much harder to understand who sets the rules today, because it's no longer governments that can have that jurisdiction over rule-making.
"Large international digital companies, in particular, very often set rules that work for them, which may not always be a social good.
"This is another form of domination over the rest of the sectors in which they operate, but it can also create domination over other areas of the lives of the citizens of a society.
"And that's why states should now be very active in removing censorship and the monopoly powers of these companies as well. And that's one of the reasons we started working on this anti-censorship regulation."
But PiS critics see another motive. Opponents of the nationalist government accused him of seeking to muzzle the independent Polish media and stifle criticism of his conduct. For its part, the PiS has long argued that foreign owners and companies have too much influence over domestic media.
The new social media legislation was announced in January shortly after state oil refiner PKN Orlen announced it was buying German regional newspaper publisher Polska Press.
Critics said the deal was part of the government's efforts to expand its control over the national media. A court ruled in April that approval of the deal must be put on hold.
The Polish government's social media push puts it in alliance with the Republican Party in the United States and former President Donald Trump, who have long complained about the alleged suppression of conservative voices by tech giants.
Elsewhere in Europe, the right-wing Hungarian government led by Prime Minister Viktor Orban seeks to limit the power of technology platforms. In February, Justice Minister Judit Varga said she would introduce legislation to "regulate the domestic operations of large tech companies".
Varga asserted that social media companies "limit the visibility of Christian, conservative and right-wing views" and suggested that "the power groups behind the global tech giants" have the power to influence national elections.
The Hungarian government regularly protests against George Soros, the American Jewish billionaire of Hungarian origin, philanthropist and liberal activist who funds progressive organizations.
Critics of Orban say his interest in Soros – shared by conservatives in America and Poland – is anti-Semitic, while critics of Soros in Hungary and Poland denounce the billionaire's external influence on their national politics.
Polish Deputy Justice Minister Sebastian Kaleta said earlier this year that the government wanted to protect the Tories.
"We find that anonymous social media moderators often censor opinions that do not violate the law but are just critiques of the leftist agenda," he told the newspaper. Financial Time. "This creates significant risks of infringement of freedom of expression."
On Trump's Facebook ban – recently extended to two years – Kaleta said the move was "a form of censorship," although it had no impact on the Polish government's legislative plans.
Morawiecki said News week Polish legislation "is still being prepared in the Polish parliament, by the Polish government working through the national legislature, but we are very determined to make it work – either with Brussels or by us – even to go forward if necessary. "
He continued: "We are in discussion with the European Commission on two aspects of this area. One concerns freedom of expression and the elimination of the censorship problem.
"The other is to tax the companies where they do business – so not to let them go to tax havens like Luxembourg, Cyprus or Switzerland, and not to pay taxes at all or very little. taxes paid in these other tax havens, because I think Big tech companies that minimize their tax burden in this way is not sustainable for our economies. "