bill regulating education on slavery called "outright censorship" | News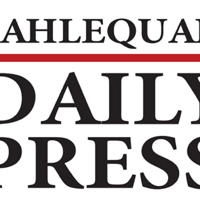 OKLAHOMA CITY – An Oklahoma lawmaker says he wants to put the teaching of slavery in America "in context," but one of the country's leading historians, after reading the bill, called it "radical legislation" which amounts to outright censorship.
State Representative Jim Olsen, R-Roland, said Bill 2988 bans the teaching of slavery in public schools and universities in Oklahoma in a way that might lead one to believe that America is worse than other nations in history or that one race is a unique victim or oppressor. . He said anyone, if they trace their lineage far enough, will eventually find slave owners in their family tree.
He also said his bill did not prohibit someone from teaching that slavery existed in America, but prohibited the teaching of Project 1619, which his supporters said is intended to "reframe history. of the United States by marking the year that the first American slaves arrived on Virginia soil as our founding date of the nation.
"(Slavery) is a common problem for mankind," said Olsen. "This is not to excuse America or the evil of American slavery, but some of the people behind this type of program, they really hate America. And if you teach America with only its flaws and flaws out of context, then young people grow up hating America.
He said the important thing is to teach slavery in context, noting America was guilty of slavery but other nations and cultures were guilty as well. He said that of all the slave trade from Africa, America received only 3%.
"The important thing is just to teach it in context, not to deny our own guilt, but not to present it in a way that America is more guilty than all the other nations," Olsen said.
He acknowledged that mostly blacks were enslaved in America and owned by whites, but said there were also African American and Native American slave owners.
He said the measure, which he says is the first of its kind, has garnered strong support among his colleagues. He also said a similar measure was in the works in Missouri.
"It's very difficult for a teacher to teach slavery without pointing out that in the United States (or) in the areas that would become the United States, it was usually the whites who enslaved black people," he said. said James Grossman, executive director of the American Historical Association. "It's a fact, not an interpretation."
Grossman, author of books on the black experience in America, said the measure is "radical legislation" that is either designed to indoctrinate Oklahoma students with a notion of history that is bogus or to leave aside some of the most important aspects of the story.
He said 10 million Africans were abducted from Africa, and many of them died in the passage that brought them to the Western Hemisphere. Yes, slaves were not only brought to the United States, but also to the Caribbean and Brazil, and Europeans enslaved Africans as well, and Africans enslaved each other. But he said that doesn't change the fact that Americans have bought and sold people of African descent.
"And if you don't tell the students that fact, they'll ignore American history," Grossman said. "You could call this bill, 'To ensure the ignorance of American youth.'
He said historians both agree and disagree with certain aspects of the 1619 Project, but it is "not the business of the state legislature to prohibit teachers from attributing certain documents. , nor the business of the state legislature to prohibit libraries from putting materials in the library.
"It's just outright censorship," he said.
He said he doesn't think Oklahoma wants its students to not be able to do well on the advanced college history exam, and doesn't think the state wants its graduates to ignore their. own story. Employers, he said, want employees who can think critically, ask questions and learn about their country's past. This bill would make the state less competitive in the labor market.
"What they're trying to do here is prevent teachers from helping students understand the history of racism in America and the legacy of that history," Grossman said.
State Representative Monroe Nichols D-Tulsa said the measure goes beyond banning slavery education. He said this suggests that slavery didn't really take place, was not a bad thing that happened in the country or as bad as in other countries.
Nichols, who is also vice-chair of the Legislative Black Caucus, said he puts Olsen in the same box as those who deny the Holocaust, the 9/11 terrorist attacks or the shooting at Sandy Hook Elementary School.
"His defense of slave owners does nothing to promote a better vision of the foundations of this country," Nichols said.
He said that throughout history there have always been sympathizers of people who have tried to label certain atrocities by saying it was not as bad as described, or maybe it just didn't work out. is not produced.
Nichols said that if Olsen thinks slavery is not taught properly, perhaps the legislature should require every student to take a full course on the issue so that everyone can understand the full context of the enslaved peoples in the world.
And, he said American slavery cannot be taught without reference to race.
"Teaching slavery, teaching how slavery and discrimination impacted this country to this day, doesn't mean it's the fault of anyone living today or something like that, "Nichols said. "However, this is to help us all understand why we have gaps in achievements and opportunities in this country. Because it wasn't just slavery.
At 38, Nichols, who is black, said he was the first in his family to be born with all the rights Americans are supposed to have.
Nichols also said it was possible that Bill Olsen would enjoy broad support among Republican lawmakers, but hopes it doesn't.
"Things, while painful, can teach us a lot about what we need to do differently as a society," he said.
Janelle Stecklein covers the Oklahoma Statehouse for CNHI newspapers and websites. Contact her at [email protected]