Column: The enemies of free thought | Chroniclers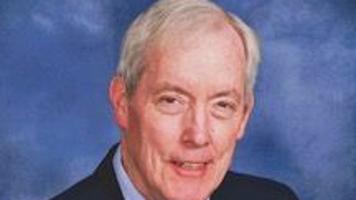 When I was at Notre Dame Law School, one of my professors, Robert E. Rhodes, Jr., believed that our American democracy works best when small "bureaucracies" compete for attention. public.
If you don't care about the direction of America, you should be. The monopoly is once again raising its ugly head. Monopoly, the deadly enemy of free enterprise and the American consumer, is also the deadly enemy of freedom of thought, expression, press and religion.
There are some things our government is prohibited from doing by our Bill of Rights. It cannot shut down or censor free speech, according to the First Amendment. She also cannot establish her preferred religion.
But what if, instead of shutting down all criticism himself, he encourages and allows his media buddies to shut down or engage in censorship on his behalf?
For more than 200 years, the American press wrapped itself in the First Amendment and prided itself on printing dissenting ideas. Now, suddenly, in the era of "revival" all ideas and talk that could undermine its own cherished dogmas must be removed. The market for ideas is closing. The swamp knows better.
But when Facebook, Twitter, major TV stations, and newspapers deny the space for dissenting opinions on their respective platforms, what does it do to the free speech rights of the American people? Is there a practical difference with our free speech rights if, instead of the government telling the press that it cannot print certain stories or opinions, the press voluntarily engages in parallelism? conscious to suppress the very stories the government would choose to kill?