Cuba denies "oppression of the people" and criticizes US sanctions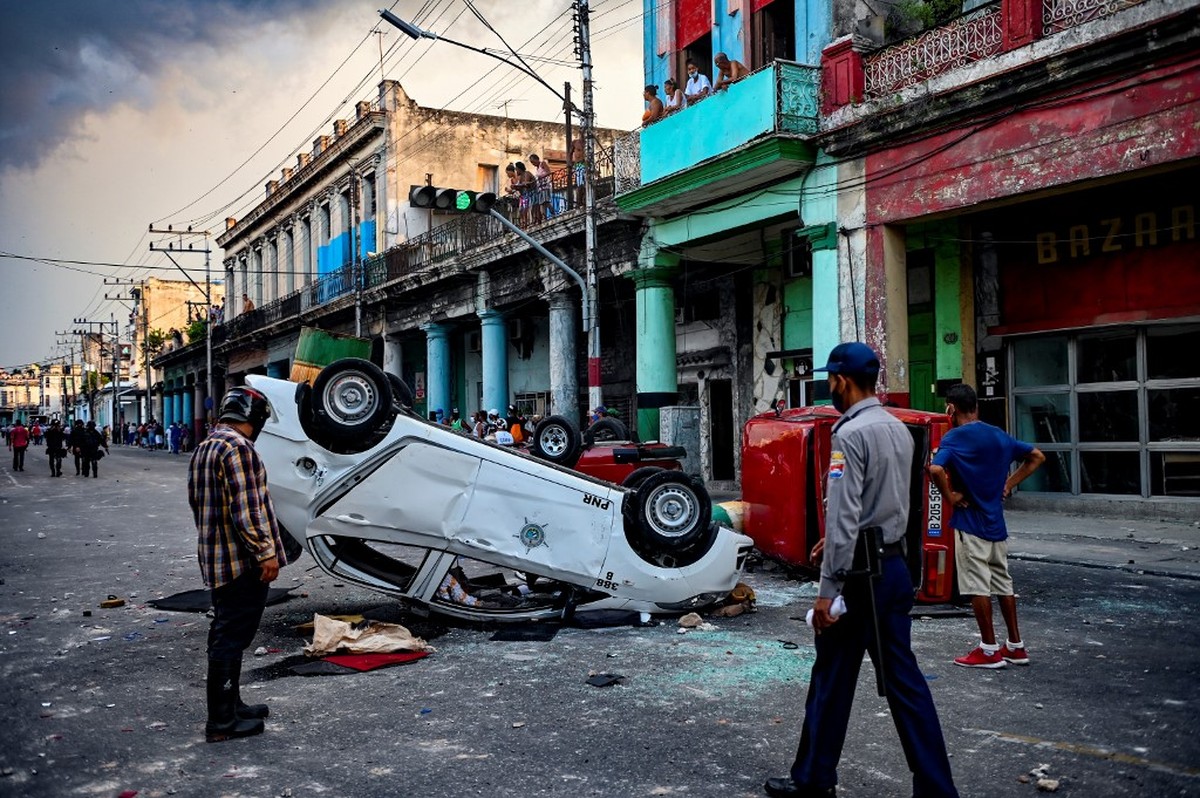 The regime also denied that "repressive action against the people" took place on the island during the September 11 protests.
The United States has imposed sanctions on Cuban Minister Alvaro Lopez Meira and a riot police unit to quell recent popular protests on the island.
Cuban Foreign Minister Bruno Rodriguez declared that "there had been no repressive action against the Cuban people, nor a social explosion.
Sanctions are not relevant, because I understand that this minister does not have accounts in American banks and has never told me that he is interested in tourism in Miami, but it is relevant due to the aggressive political inclusionThis is what the minister said at a press conference.
Thousands of Cubans took to the streets of more than 40 cities in Cuba on July 11 and 12 to protest, among other things, against the poor economic situation and the end of the dictatorship on the island.
The country is going through an economic crisis and is also facing an increase in infections and deaths from Covid-19.
The protests were deemed "peaceful" by the Inter-American Commission on Human Rights of the Organization of American States, which condemned "state repression and use of force," and reported that at least one person had been killed and 151 arrested or their fate unknown. United Nations High Commissioner for Human Rights Michelle Bachelet has called for the speedy release of all detainees.
Minister And she did not want to inform the number of detainees during the demonstrationsHowever, he said the majority had been released and there were no minors in prison. He also noted that due process is respected in all cases with the assistance of lawyers.
Rodriguez confirmed that "the lists of the missing have been made public, and I declare here that they are totally false and I deny the existence of a single case". Reports on social media reported detainees and people whose fate has not been determined.
He said US President Joe Biden or his government officials "have absolutely no moral authority to demand the release of prisoners in Cuba."
Shortly before that, Rodriguez had posted on one of the social networks that the United States "should apply the Global Magnitsky Act to itself, due to the daily acts of repression and police brutality, which have claimed the lives of to 1,021 people in 2020 "
The Magnitsky Law allows the United States to impose sanctions on foreigners suspected of serious human rights violations or widespread corruption, and has been invoked by the United States Treasury to justify the sanctions.
In addition to Lopez Meira, the Treasury announced that it had withheld the interests and property of the Special National Brigade of the Cuban Interior Ministry. According to the foundation, the sanctions are in line with allegations of human rights violations that arose during recent protests on the island.