Florida riot law collides with Cuban-American protests
Okay, they made their point and the overwhelming majority of Floridians agree with them – in fact, most of us were on their side long before the last violent unrest erupted in their home country this month – so it would be politically prudent and tactically wise for Cuban-American protesters to stop blocking major highways.
Certainly, they should continue their strong and very justified demands that the United States do everything possible for the Communist government to end more than 60 years of oppression in the island nation.
Organizing large rallies, securing permits for orderly marches in the streets, hearing their elected political leaders deliver impassioned speeches and raising awareness of conditions in Cuba are all important and effective ways of pressuring the Biden administration to it is taking serious action.
No one likes Fidel Castro, his brother Raul or communism. No one in the Florida government wishes the current Cuban regime good luck. Americans across the country, but especially in Florida, would applaud a return of peace, justice and prosperity to this country. "Libertad," as protesters in Havana call it, or "freedom," to use Governor Ron DeSantis' favorite word and American political leaders from both parties, is a goal Democrats and Republicans can stand up for. hear.
They differ only in how to accomplish it.
Stopping the Palmetto Expressway is not a solution. Neither the formation of a human blockade on Dale Mabry Highway in Tampa nor the obstruction of main roads in Orlando and Jacksonville. All the fiery protesters accomplished with this were to anger people already on their side – not enough to elicit a pro-commie backlash, but enough to make uninvolved Floridians start to get really fed up with it all.
There were only a few arrests in highway blockades last week. Under new "riot" laws the legislature enacted this year, and which DeSantis enthusiastically defended, cops could have rounded up hundreds and jailed them pending their first appearance.
But the law targets Black Lives Matter and other protesters like the people who staged protests across the country last summer – not Cuban Americans who vote mostly Republicans in Florida.
Democrats exploit the contrast, of course. Their state senators have written to Attorney General Ashley Moody, asking for a legal opinion defining the difference between BLM protesters blocking a highway and pro-Cuban exiles blocking a highway. If she responds, Moody will likely say that the police response depends on the circumstances of each incident and that the cops have the power to respond if conditions require.
At first, when asked if the law should be applied equally, DeSantis deftly turned to the tumultuous fighting in Havana. But on Thursday, the South Florida Sun Sentinel quoted him as saying of the freeway blockade: "This is not something that we are going to tolerate."
"It's dangerous for you to close an artery. You also put other people at risk, "he said, adding that" obviously it is just disrespectful to have people stand in traffic ".
That's the goal, legally. You have the right to come together and make your case, but nothing in the Constitution says you can make me listen – or interrupt my trip to watch you chant slogans and wave banners, whatever the virtue. of your cause.
But Cuban-American votes are vital for DeSantis and Republicans. His gentle rebuke to the protesters, praising their motives while asking them not to talk about it, contrasted sharply with what he said when he signed the "riot" bill last April.
"Think about it, you drive home from work, and all of a sudden you have people closing a freeway," he said at the time. "They are starting to do this, we need quick sanctions."
Translation: We love the people blocking the freeways last week. They vote for us. We don't like the people who blocked the highways last summer. They vote for the Democrats. This requires "quick sanctions".
But DeSantis is right that, whatever their reasons, everyone should stop blocking freeways. It doesn't convert anyone who doesn't agree with your cause, and it unnecessarily aggravates people who already support you – as well as those who don't feel strongly about either case.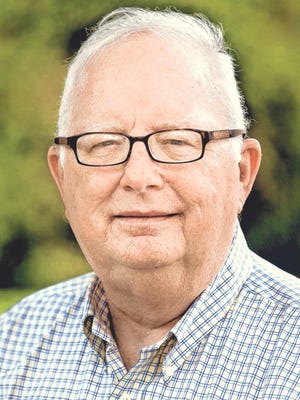 Bill Cotterell is a retired Democratic Capitol Tallahassee reporter who writes a twice weekly column. He can be contacted at [email protected]
Never miss a story: Subscribe to the Tallahassee Democrat using the link at the top of the page.