FUREY: Trudeau Liberals remain obsessed with internet censorship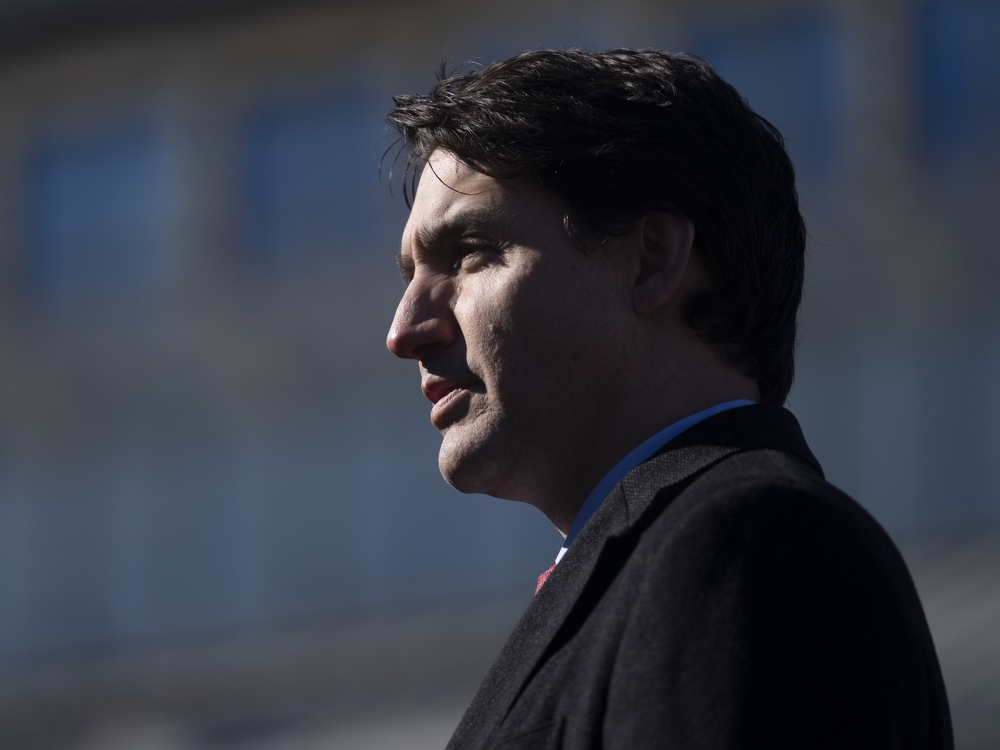 Content of the article
A year ago, there was a lot of noise about the Liberal federal government looking for ways to regulate internet content and effectively give itself the power to censor people's social media posts.
Content of the article
What was then known as Bill C-10 was seen as a backdoor way to introduce rampant censorship by giving the Canadian Radio-television and Telecommunications Commission (CRTC) the power to regulate what it called user-generated content posted online, in the same manner. how the regulatory body currently has the field of radio and television.
Concerns surfaced across the media landscape and political spectrum: "Your freedom of speech is under threat with Ottawa's push toward regular online content, experts warn," read a CBC headline.
What happened then was that experts in the field pointed out the flaws in the legislation and the Liberals said the bill would be revised to address the concerns. All good. Nothing more to see here friends. Controversy over.
Content of the article
Except it's not over. It's getting crazier and crazier. The Trudeau government's plans to censor the internet are back in full force – and they're now using Russia's invasion of Ukraine as a pretext to get Canadians to accept it.
Foreign Affairs Minister Mélanie Joly has made several statements to this effect over the past two weeks.
"Social media companies need to do more to prevent propaganda and counter all forms of misinformation," Joly said at an event at the University of Toronto's Munk School two weeks ago. The problem "isn't just happening in Russia, it's happening on new virtual battlegrounds, which are our social media companies," she added.
A few days later, she appeared before the House of Commons Foreign Affairs Committee and received a question from a Liberal MP on the committee about countering Russian disinformation.
Content of the article
"Social media companies need to do more," Joly said, as part of her response. "They need to make sure they recognize that states have jurisdiction over them and that they are not technology platforms but content producers. This is our collective way of ensuring that we can truly have strong democracies in the future because this war is being fought with 21st century tools, including social media.
See what they're doing here? They argue, rightly, that Vladimir Putin's propaganda machine is pushing false narratives, but in the next breath they make the massive leap that the solution is to make permanent changes to Canadian law that will impact things that have nothing to do with the war in Ukraine. .
Content of the article
Joly reportedly intends to announce more formal measures soon and you can bet their communications plan is to brand anyone who has a problem with internet censorship in Canada as a pro-Putin stooge. The immodesty is so transparent. But there will undoubtedly be a phalanx of liberal supporters ready to run with this line of attack.
The question is how ordinary Canadians will react – and whether they will cope. If last year's widespread reaction to the proposed legislation is any indication, there will always be intense backlash. A Heritage Department report released in February found they had received 9,218 submissions responding to plans to regulate the internet with "only a small number" in support.
The problem, however, is that the Liberals are not content to present a modest piece of legislation. They are engaged in a multi-pronged offensive strategy.
Content of the article
There is the new version of Bill C-10 (now C-11) which they quietly introduced the other month when Canadians were focused on the trucking convoy debate. But there is also controversial legislation to tackle ill-defined "hate speech" online as well as talk of appointing an Orwellian digital security commissioner who would have discretionary power to block websites.
Prime Minister Justin Trudeau and his Liberal government are clearly obsessed with finding ways to regulate and censor the internet and social media. Will they succeed? We will see. Despite lingering concerns from pundits, it will only be easier for the government to move forward now that the deal between the NDP and the Liberals has effectively given Trudeau a majority and neutralized opposition powers.