Greg Gutfeld: We were fighting Big Brother, now Big Brother wants you to be an informant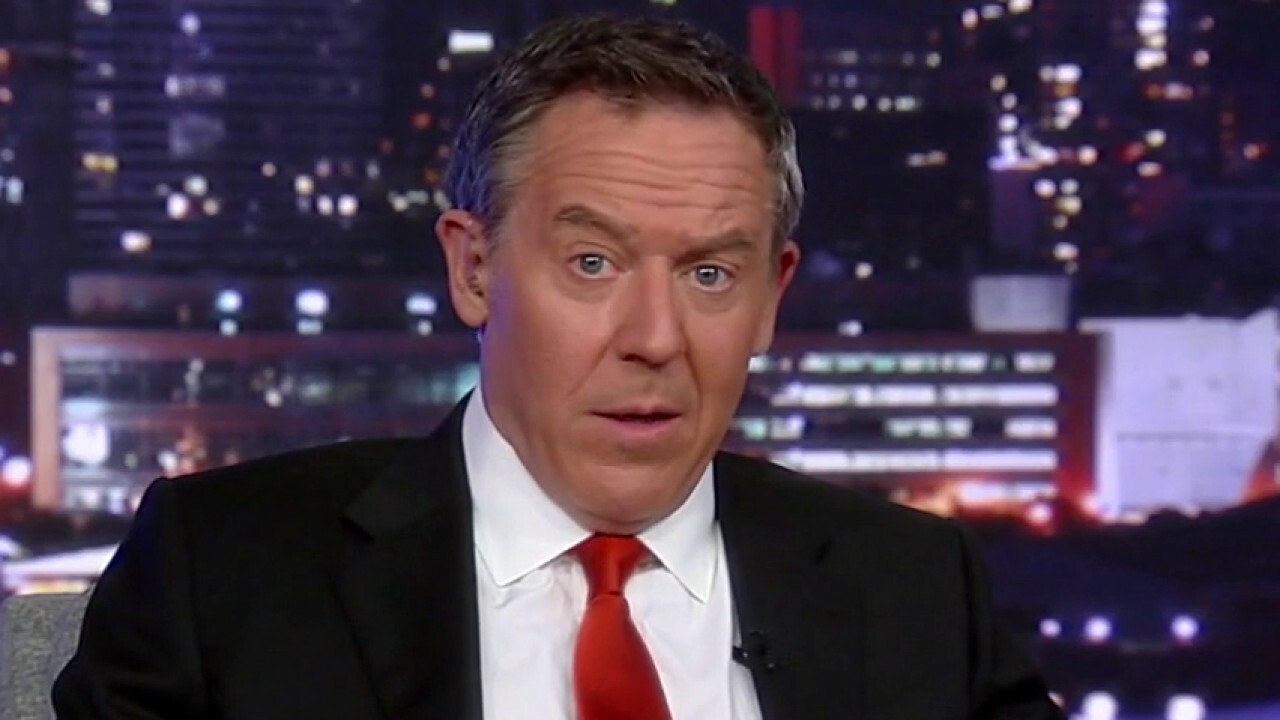 Now July 4th, as you know, celebrates our independence from some weird toothless people. It's quite an accomplishment to defeat an empire so 250 years later we can listen to it.
CAMPUS REFORM: Are you proud to be American?
STUDENT: No. I feel embarrassed to be an American every day. I think a lot of things about this country are really embarrassing, like, I mean the racist history, the colonization, even now, what's going on with politics and the cops.
STUDENT: Uh, not really in this climate, like, I'm a black person, so obviously I live a lot, uh, there's oppression that comes with that.
STUDENT: Not most of the time. I think sometimes it's just a little embarrassing.
STUDENT: I ​​think this is a complicated question for me. I think most of the time, no, at least for the last four years, it's been hard to love being American.
STUDENT: Halfsie on that.
STUDENT: Like, in part, because, like, I feel like there are some topics where it's, like, very controversial, but, like, I don't know. I just think our economy only cares about money and not about humans in general.
I mean, oh my god! I want to say! She said "like" 433 times. Half-sisters.
I can't wait for her to step into the real world and take my order from Arby.
"PROUD" TO BE AMERICAN? STUDENTS STRUGGLE TO ANSWER
So all these lovely people are embarrassed by America. But do they have any alternatives?
CAMPUS REFORM: Can you name a better country?
STUDENT: I ​​don't know if I can.
STUDENT: I ​​don't think I can.
STUDENT: Uh, probably a very small European country that is thriving.
STUDENT: Oh, good question, Europe.
CAMPUS REFORM: Europe is not a country.
STUDENT: You know what I'm saying.
Maybe the British are better off without us.
Their food is always so bad, but at least they love their country.
MAIN MEDIA, DEMOCRATIC LEGISLATIVES BASH AMERICA THROUGHOUT THE FOURTH JULY WEEKEND
And I know investigations like this are like shooting really stupid fish in a tiny little barrel.
College is where grades don't matter as long as you get a hammer and sickle tattooed on your corn.
But hey, they're just silly kids, aren't they? We can forgive them. But what happens when patriotism is seen as offensive by our own leaders.
Over the weekend, idiots from Maxine Watters to Cori Bush called July 4 nothing more than a celebration of racism.
I could read their tweets, but why.
Here is the gist of Bush. "The freedom they refer to is for whites."
This raises a point. Maybe our politicians are doing such a horrible job because they hate America. Have you ever thought about this? Their incompetence is their weapon.
Think how easy it is to overthrow a Republic.
Get elected, then rot it from the inside out, and if someone challenges you, it's racist.
Meanwhile, National Geographic marked the fourth by tweeting that smoke from fireworks causes disproportionate damage to communities of color.
So I hope you enjoyed that Roman candle, you racist.
WASHINGTON POST CHRONIST: IT WILL BE "MORE DIFFICULT" TO CELEBRATE AMERICA'S 250TH BIRTHDAY
But of course, National Geographic's signal of virtue comes after decades of exploiting communities of color around the world.
Oh, look at the topless women in their natural habitat. You remember ?
When I was a young man, I assumed that every naked woman carried a basket of food on her head.
And then there's the new Facebook feature that alerts users when they've been exposed to extremist content.
Facebook asks if you know anyone who is becoming an extremist, which is why this morning I denounced every CNN presenter.
But I wondered if I came across something that seems extreme, and I did, but oddly enough, it came from Facebook's Mark Zuckerberg himself.
What was that? I mean, really, what was it?
Have you seen anything as white as this in your life?
I mean, if riding a Hydrofoil surfboard holding an oversized American flag isn't privileged extremist behavior, what is it?
All that's missing is the red hat, a gun rack and a plate of racist apple pie.
FACEBOOK WARNS USERS THAT THEY MAY HAVE BEEN EXPOSED TO "HARMFUL" EXTREMISTS
At this time, when patriotism is nothing but a dog whistle for hatred, could we not say that any form of patriotism in an oppressive racist society celebrates its past and therefore an example of extremism?
I believe this is MSNBC's mission statement.
Zuckerberg is certainly not helping his own case here as he encourages citizens to make fun of citizens.
And it works. At my 4th of July barbecue, I grabbed my breast with a wire.
But thanks to Facebook, it is no longer the media and the government that control your beliefs. They motivate the public to do the dirty work for you. It's the new version of "if you see something, say something".
The only difference is that something is no longer an unintentional suitcase at the airport. It's your buddy getting a "Don't tread on me" tattoo.
The rise of the culture of cancellation is not a mistake. It's bad on purpose.
The fear of losing your job because of something you said is intentional. So that fear controls your own words. You don't need a government to do it when your fear silences you and the debate mysteriously disappears.[ears[ears
When the world's largest social media platform asks you to poke fun at your neighbors, it's not just you they're asking, but your neighbors too.
But at least the real drug traffickers report the people who actually broke the law.
What if someone reports you?
According to Facebook, you will never know your accuser.
NPR DESCRIBES DECLARATION OF INDEPENDENCE AS A DOCUMENT WITH "DEEP-ROOTED DEFECTS AND HYPOCRISIES"
How is Stasi?
Big Brother helps you become their informant by reminding you that "other people in your situation have received confidential support."
It's a high tech, self-designed witness protection plan, only when you report someone you don't need to change your name, grow a beard and move to Scranton like Joe DeVito did it.
You can think without repercussions.
"Take action now to protect yourself and others," Facebook says.
Let Facebook be the bad guy. They protect, not you.
I remember when we were young we were supposed to fight Big Brother, not hold his hand. I wonder what the angry white male is thinking.
Tom Shillue, Angry White Man: Me, well, I guess I spent the holidays feeling extremely proud, extremely grateful and extremely blessed to be born in the greatest country in the world. Hey, I guess I'm an extremist.
Alright, and you, Angry Black Male.
CLICK HERE TO GET THE FOX NEWS APP
Tyrus, Angry Black Male: Yes, it was July 4th. Yes, we celebrated America's independence. Yes, this country was built on the backs of men and women of all colors, of all beliefs, to make it what we are today. So well done everyone.
So I hope you all had a good fourth, but no, it's the sixth. You may want to remove this flag now, before being flagged.
This article is adapted from Greg Gutfeld's opening monologue in the July 7, 2021 edition of "Gutfeld!"