Hardbacon unveils its ranking of Canadian FIRE bloggers for 2021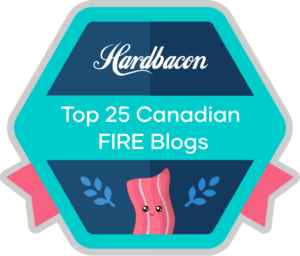 Hardbacon, a personal finance app used by more than 30,000 Canadians, has published its ranking of the best FIRE bloggers in Canada.
The FIRE movement, which stands for Financial Independence, Early Retirement, is gaining ground in Canada as more and more Canadians take control of their personal finances in order to achieve financial freedom.
"While retirement in your 30s and 40s is certainly not for everyone, more and more Canadians are realizing that saving and investing does not just ensure your financial security after 60," said Julien Brault, CEO of Hardbacon. "Saving and investing are above all channeling financial resources to achieve the goals you set for yourself. "
While the Ranking of Canadian bloggers FIRE is presented in more detail on the Hardbacon blog, here is the list of Canadian blogs that made the cut:
Canadian dream: free at age 45
About Hardbacon
Bacon Financial Technologies, better known by its brand name Hardbacon, is dedicated to helping Canadians make better financial decisions, get richer and achieve their financial goals. The company, which has secured $ 2.4 million in funding, markets a mobile app that connects to its users' accounts and helps them plan, budget and invest. Hardbacon also allows its users to compare different financial services such as credit card, Bank accounts, online brokers and robot advisers. The company also markets its technology to financial institutions to help them accelerate their digital transformation.
About Hardbacon