Lesbian couple say vandalism of their 'Little Queer Library' feels like 'censorship' and hate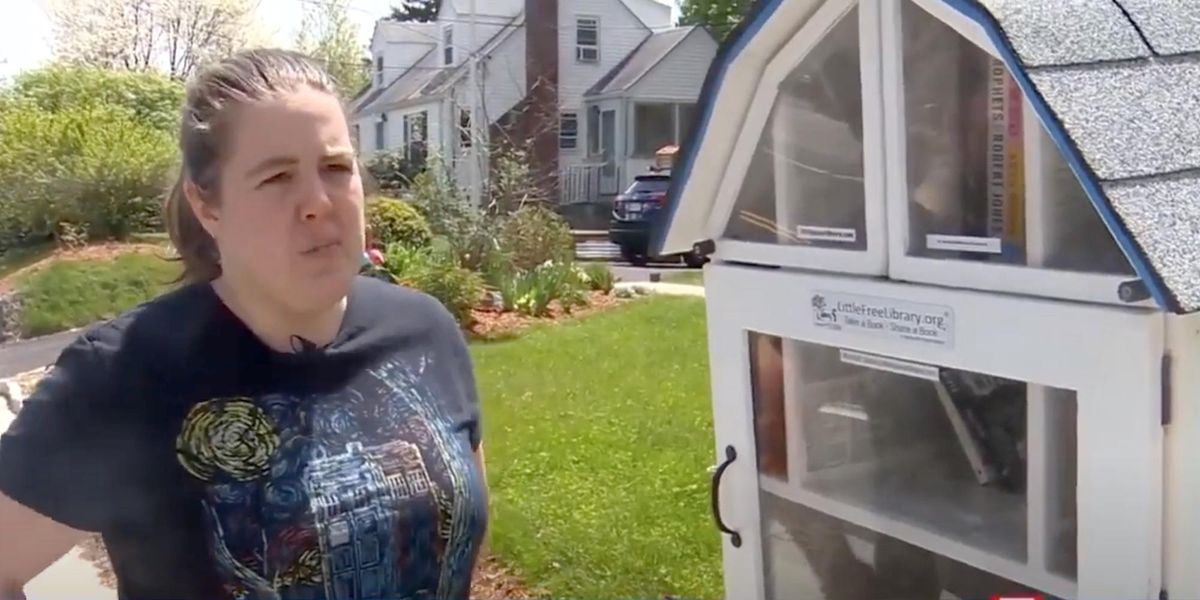 A lesbian couple say their 'Little Queer Library' has been repeatedly vandalized and they say it feels like hate and 'censorship'.
Krysta Petrie and Katie Cohen told WCVB-TV that their community library featuring queer and other LGBTQ books had been vandalized four times in as many months.
The couple built the small library about two years ago.
The latest vandal was a man who was caught on CCTV grabbing all the books and throwing them in a bin bag. About $1,000 worth of books were seized, police said.
"This last time, in addition to taking the books, they also scattered the contents of the library on the floor, like pencils and bookmarks and stuff like that, then they tore up our plants and put them in the box. to pounds," Petrie said. .
"They had a bunch of bags and spent 10 minutes walking down the sidewalk," Cohen said. "It's as if they knew we had a camera. They took care to hide [their] face and come at night.
The couple believe they know the motivation for the vandalism.
"There are really only a few reasons why this could happen, one is outright hate, LGBT hate. They just don't want us in the community or anything like that," Petrie said.
"[It] really looks a lot like censorship," Cohen said.
Some of the neighbors offer their support to the couple and their mission to provide LGBTQ propaganda to the community.
"It's ridiculous," said Diane Coveney, a neighbor who claimed, "Waltham is better than that."
Petrie added that a local kid on his bike vandalized the library with paint markers. She assumed he was challenged to do so "probably by someone else in the school system".
Here is the local news report on the incident:

The "Little Queer Library" again targeted by vandals

www.youtube.com