Letter to the Editor | law will treat people unfairly | Readers Forum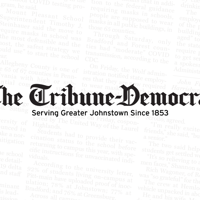 A December 4 Readers' Forum letter by Chuck Colbert, "Equality Law Offers Protection," demands my response. Colbert identifies protection for LGBT Americans, but ignores its effect on all of us.
The equality law, Joe Biden's high priority law, poses an unprecedented threat to our religious freedom and our freedom of expression.
It also undermines the progress women have made towards equal treatment before the law and culture. The law treats all people, including people of faith, unfairly.
Values ​​such as non-discrimination and equality are important, but many details of the law threaten us all. For example:
• The bill could require that men who identify as women be allowed to compete in women's athletics, denying women's championships and potential scholarships. This could force women to share spaces such as showers and changing rooms with men.
• The bill could shut down adoption and foster care providers who believe children thrive in a home with married mothers and fathers. It could even deny federal aid to students in denominational colleges and universities.
• The bill could impose government sanctions on small business owners, like baker Jack Phillips, who serves everyone but cannot express every message or celebrate every event, and could force the owner and employees to use pronouns based on a person's identity, rather than biology.
Joe Biden messed things up with breathtaking speed in 2021; 2022 cannot get here fast enough for America's sake.
Charles Fairbank
Township of Richland