Marjorie Taylor Greene says Republicans need to stop 'big tech censorship'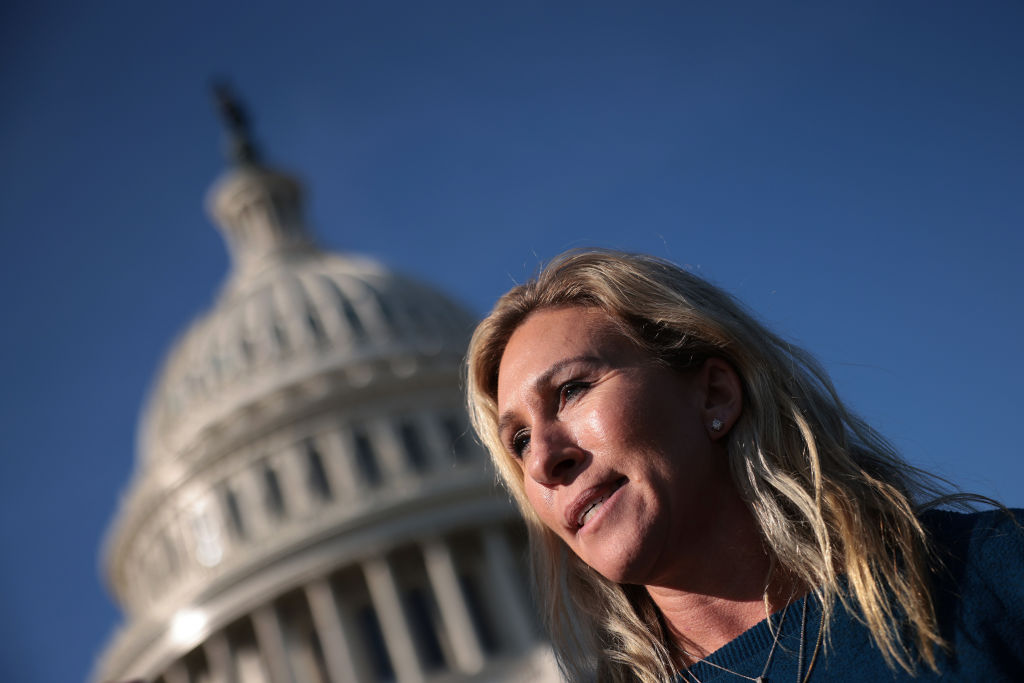 Rep. Marjorie Taylor Greene (R-Ga.) lambastes fellow Republicans for failing to end "big tech censorship."
Greene asked "what are Republicans even for" while insisting that tech companies are "silencing the truth" in a tweet from his official Twitter account on Tuesday. Greene is one of many Republican lawmakers who has repeatedly complained that big tech companies and social media platforms unfairly censor conservative voices.
"If Republicans can't stop big tech censorship, then what can Republicans even do?" tweeted Greene. "Big Tech has gone way beyond censoring political views they don't like, it's silencing the truth. If we can't fight to protect the truth, then what's left- What else? And what good are Republicans even?
Greene's tweet came about six weeks after he urged "every Republican" to immediately quit Twitter when his personal account was permanently banned for violating policies against COVID-19 misinformation. The Georgia MP resumed tweeting from her official account two days after the ban.
Greene has since shifted some of his social media activity to Gettr, the conservative-focused platform founded by Jason Miller, a former spokesperson for former President Donald Trump.
At the time, the congresswoman said she was kicked off Twitter because she was the wrong kind of Republican. Greene then bragged that the ban put her in elite company alongside Donald Trump, who was permanently banned from the platform over concerns about inciting violence after the attack. of the Capitol.
"Only two elected Republicans have been kicked off Twitter, me and Donald Trump," Greene told Gettr on Jan. 5. "I think my permanent suspension from Twitter has more to do with the type of Republican I am. don't donate to me or like my Republican brand."
In a January 27 Gettr article, Greene blamed communism while denouncing YouTube for permanently banning conservative pundit Dan Bongino and Spotify for "removing part of Joe Rogan's podcast" amid controversy over his use of the n-word and spreading misinformation about COVID-19.
"Communists hate free speech. Communist Democrats and Corporate Communists are the unholy syndicate destroying American freedoms," Greene wrote. "Monopolies must be broken and communism must be stopped."
The practices of social media companies have recently come under scrutiny from Republicans and Democrats. Greene's call for big tech companies to break up found her in a rare moment of agreement with opposing political representative Alexandria Ocasio-Cortez earlier this month.
Greene shared a post about Ocasio-Cortez's call for Facebook to be "separated" and "subject to antitrust activity" to Gettr on Feb. 3, while commenting that she agreed with the Democrat "to very different reasons.
Greene argued that "Communist Democrats" wanted to break up tech companies to "cancel any rhetoric against the globalist agenda", while she wanted to break up companies "to allow more freedom of speech, more information and more competition in the marketplace."
Greene's office declined to comment when contacted by Newsweek.
Newsweek contacted the Republican National Committee for comment.