Safeguards needed for academia as foreign influence bill passes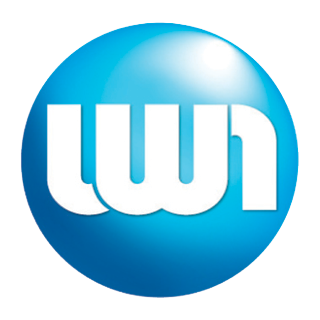 SINGAPORE
Singapore's parliament this week passed legislation to tackle foreign interference that could threaten its national security and sovereignty, as the world grows worried about the use of digital tools and campaigns by foreigners to advance their national interests abroad. But critics have said the law could impact free speech and academic freedom, and academics are calling for more guarantees for free and open investigation and research.
The Foreign Interference (Countermeasures) Law or FICA was passed on October 4 with just three amendments, after the bill was first unveiled a month ago.
FICA aims to prevent foreign actors from interfering in local politics by giving the state the power to end hostile information campaigns and direct internet service providers to prevent such content from being seen. in Singapore.
It also allows the government to limit foreign interference by using local proxies, creating a special category – "politically significant persons" – who would be subject to specific rules on donations and the declaration of foreign affiliations if their activities were considered to have "political ends".
The FICA covers all activity "directed for political purposes in Singapore", including attempts to influence opinions on issues "which have become the subject of political debate in Singapore".
But Singaporean academics said FICA defines some key terms such as "political ends," "public interest" and "collaboration" so broadly that it could cover the legitimate work of academics and other active citizens. They argued that additional safeguards to protect academics are needed in the law.
"Academics have a special obligation to tackle the complex and contentious issues that matter to Singaporeans. The language of FICA reframes this social responsibility as a taboo, "according to an article by Academia SG, a group of Singaporeans, published before the parliamentary session and reproduced by News from academia.
"Recognizing the risk that a faculty member could be referred to as a 'politically important person' for having regularly contributed to online debates on public affairs, heads of departments and deans are likely to advise their staff on stay away from controversial issues, "the article by Cherian George, Chong Ja Ian, Linda Lim and Teo You Yenn said, highlighting its effects on academic freedom and freedom of expression.
Answering questions about the effects on academics
Although specific countries are not mentioned in the bill, Singapore's Minister of Law and Home Affairs K Shanmugam cited specific examples in parliament from Russia and Iran, which have used networks. disinformation "including journalists and academics to make their views known". And he pointed to posts from overseas think tanks that named Russia, China, Iran and North Korea.
Regarding the effects on academic collaborations with non-Singaporeans, Shanmugam told parliament, academics "collaborate, create, associate, pursue their research interests in a professional manner," but if it is not about 'a hostile information campaign: "This is not the responsibility of FICA".
As long as the activities are carried out in an "open and transparent manner, and are not part of an attempt to manipulate our political discourse or to undermine the public interest such as security", this does not fall under the new law. , did he declare.
"Thus, the bill will not affect the large amount of academic work that is being done. We value intellectual production, collaborations, the exchange of ideas, the work of our academics. And they need to bond with the rest of the world to work, authentic and professional work. It's important for Singapore, "Shanmugam told parliament.
"But in some situations there are academics who go into a different field, across the world. And they are treated, as we did with Huang Jing, "he said, referring to the case of a professor from the National University of Singapore, a Chinese national residing in Singapore, who has been identified. as a spy in 2017 and kicked out of Singapore as an "agent of influence for a foreign country".
Shanmugam has said elsewhere that actions will only fall under FICA if there is an attempt to "turn the person into an agent of influence" – although academics have noted that it is not clear how this will be identified. or determined.
In parliament, Shanmugam said, "Being conferred an honorary title or degree by a foreign state or university on its own is unlikely to be sufficient grounds for being nominated as a PSP. [politically significant person]. It is not FICA's intention to stop these types of interactions and activities. But, you know, again, we're going to see if there is any attempt by a foreign actor to cultivate a Singaporean to undermine our national interest. "
Effect on freedom of expression
Shanmugam dismissed concerns raised by some parliamentarians that FICA could affect certain types of foreign interactions with academics and that there could be a "chilling effect on free speech."
Despite his statements, Singaporean academics said they were not entirely satisfied with the minister's responses.
"There were assurances that regular academic work would not be hampered, which made things clearer. But obviously I would prefer things to be codified [in law] because there is still a lot of room for maneuver in terms of implementation, because it offers some room for interpretation, "said Chong Ja Ian, from the Department of Political Science at the National University of Singapore. News from academia after the adoption of the bill.
"Politics can change. A minister or an administration can change them because they have a different direction, or a new administration can come in and decide that it wants to take things in a different direction. The texts codified in the laws offer more stability.
"Some uncertainty remains. There have also been requests for guidelines, so much more will depend on what those guidelines look like and their stability over time, "Chong said.
While the bill passed with only three amendments, Chong explained that only one was relevant to academia – the amendment to create a register of "politically important persons".
"This affects academics because we used to talk about a register but it was not codified. The advantage of further coding is that anyone can see it so that you can adjust your own behavior, and for academics, it allows for better risk assessment, "in terms of collaborations, said Chong.
"Of course, depending on how the registry is applied, it could become too restrictive. It's hard to say what to expect right now. Ultimately, it is at the discretion of the minister and the competent authority, including when and what changes their successors ultimately wish to make, "he added.
The bill could become law within a few months with the assent of President Halimah Yacob.