School Librarian Successfully Defends 'The Undefeated' | Censorship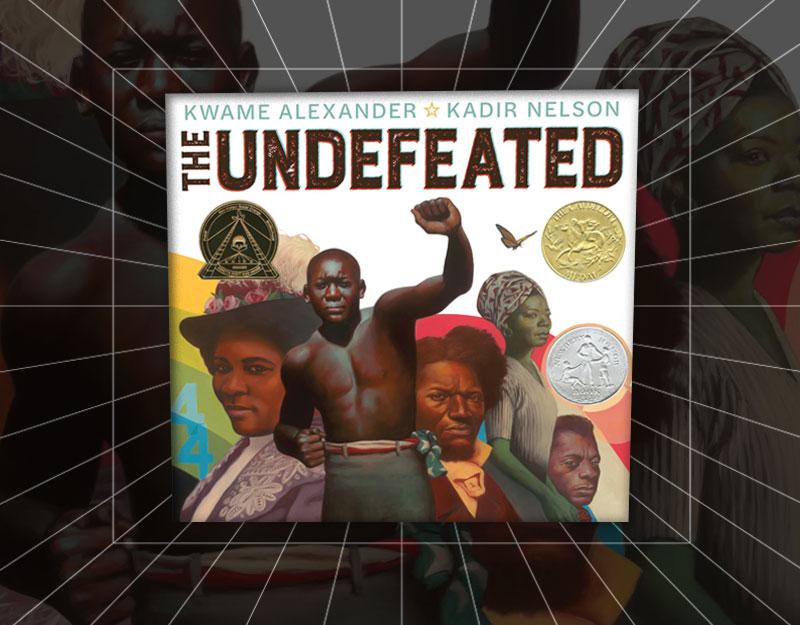 Amanda Jones, 2021 School Librarian of the Year, was supported by her principal and district leaders while meeting the challenges of the award-winning book.
Amanda Jones, librarian at Live Oak Middle School in Watson, LA, received three complaints from parents after a lesson using the award-winning The undefeated by Kwame Alexander. The parents alleged that by using the book she was "teaching Black Lives Matter 'propaganda'". "
Jones, 2021 School Librarian of the Year, was supported by her principal and district leaders. As the administrator of her library's Facebook page, she deleted a comment from a parent alleging that Jones was "supporting BLM and showing videos of protesters hurting the police." Jones then called the relative to discuss the situation, which ended productively.
"She was very hostile at first, but I kept a calm voice and explained everything," Jones says. "I told him about Kadir Nelson's illustrations and The undefeated's awards. I sent her a link for her to read the ebook so she could check it out herself. At the end of the conversation, she apologized and everything was fine.
Despite the positive outcome of this situation and a good reputation and relationship with the community, Jones does not feel optimistic about the future.
"I fear book ban attempts are coming soon to our community, based on messages from local lawmakers and political groups," she says. "For now, I think my positive reputation won't go that far in the community if book banning attempts start happening, and [I] expect school librarians to be personally attacked and vilified. I hope not, however.
MORE RECENT SLJ CENSORSHIP COVERAGE:
Censorship stories from SLJAdvice hotline
Anatomy of a challenge: A book ban in Leander, Texas presaged a series of nationwide challenges
How does it feel to be the target of a book banning effort? School librarian Martha Hickson shares her story.
Courage is contagious: Martha Hickson's story is the inspiration we need
Get the print. Go digital. Get both!