Selah Passes Signs Ordinance Lifts Content Restrictions On Road Signs | Local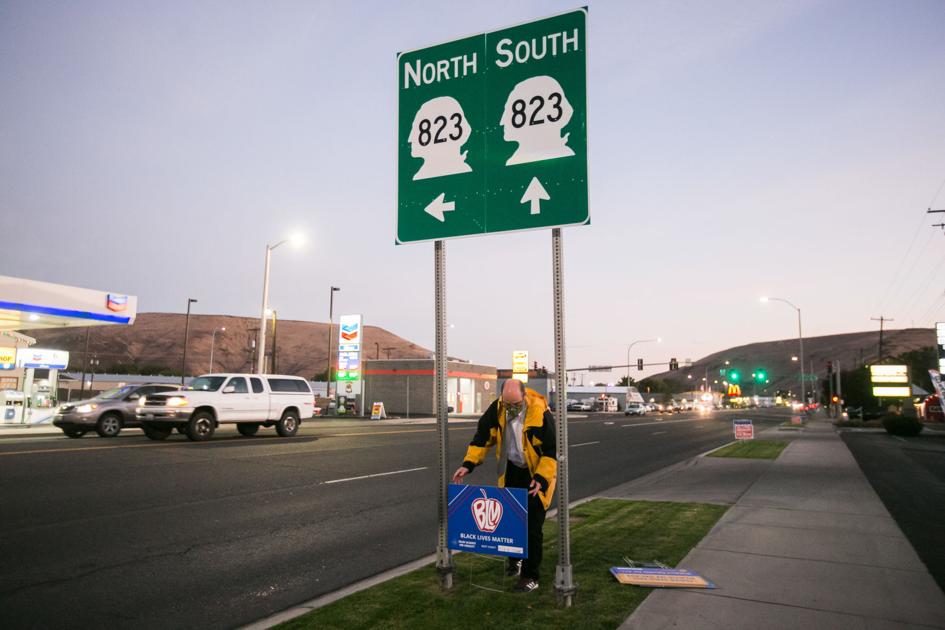 From December, free-standing signs will be allowed on major thoroughfares in Selah, regardless of the message.
City council members voted unanimously on Tuesday for a new billboard ordinance, replacing one that a federal judge said contained provisions violating free speech rights.
City attorney DR "Rob" Case said the new ordinance was needed in part to settle a federal lawsuit filed by a racial equality group Selah who said the city was removing their signs because of their post.
"A new valid sign code is one of the conditions requested by the plaintiff's attorneys," Case said. "So we need a new sign code. Whether it's this version or another version, we need one.
The city's previous ordinance only allowed political campaign signs to be posted along the rights-of-way on First Street without a permit.
Selah Alliance For Equality sued the city, Mayor Sherry Raymond and then city administrator Don Wayman, in December, alleging the city violated the group's free speech rights by removing its signs promoting racial equality and calling for Wayman's dismissal.
Joseph Cutler, the lawyer for SAFE, said in a previous interview that the lawsuit was not so much about signs as it was about promoting a culture where people are treated equally.
In June, U.S. District Judge Rosanna Malouf Peterson ordered the city not to enforce parts of the order.
Peterson's order made the old sign code "a dead letter," Case said.
Case said the new ordinance was the result of work with the City Planning Commission, lawyers for SAFE and the American Civil Liberties Union and the council, with the most recent review taking place during a work session two weeks earlier.
Several changes were made to the final ordinance, including the extension of the area where small stand-alone signs could be posted without a permit. In more recent versions of the ordinance, the signs were limited to the South First Street strip of grass, but the amendment opened up the rights-of-way along North and South First streets, as well as Jim Clements Way and North Wenas. Road.
It also requires the owners of the signs to take them down before the city crews mow the strips. If they don't, city crews can remove them and keep them for up to two weeks for homeowners to claim.
The ordinance was also changed to allow people to wear signs in residential areas, where they were previously prohibited. Council member Suzanne Vargas said it would respect First Amendment rights, especially when the city cannot stop people from protesting in those areas.
Council members Roger Bell, Russell Carlson and Kevin Wickenhagen opposed the amendment.
"My concern is that someone can make any sign and go up and down outside the resident's (house) and name the resident with the caricature they mean, and we have nothing to prevent make that happen, "Wickenhagen said.
Vargas said there are already laws governing disorderly behavior and lack of dispersal that could address concerns about rowdy protests.
Wayman was fired on May 25, but Raymond declined to comment on the firing other than saying there was no reason for his firing. He filed a complaint alleging that he was fired because he was investigating "unethical practices" within the police department.