Trump urges federal judge to override Twitter 'censorship'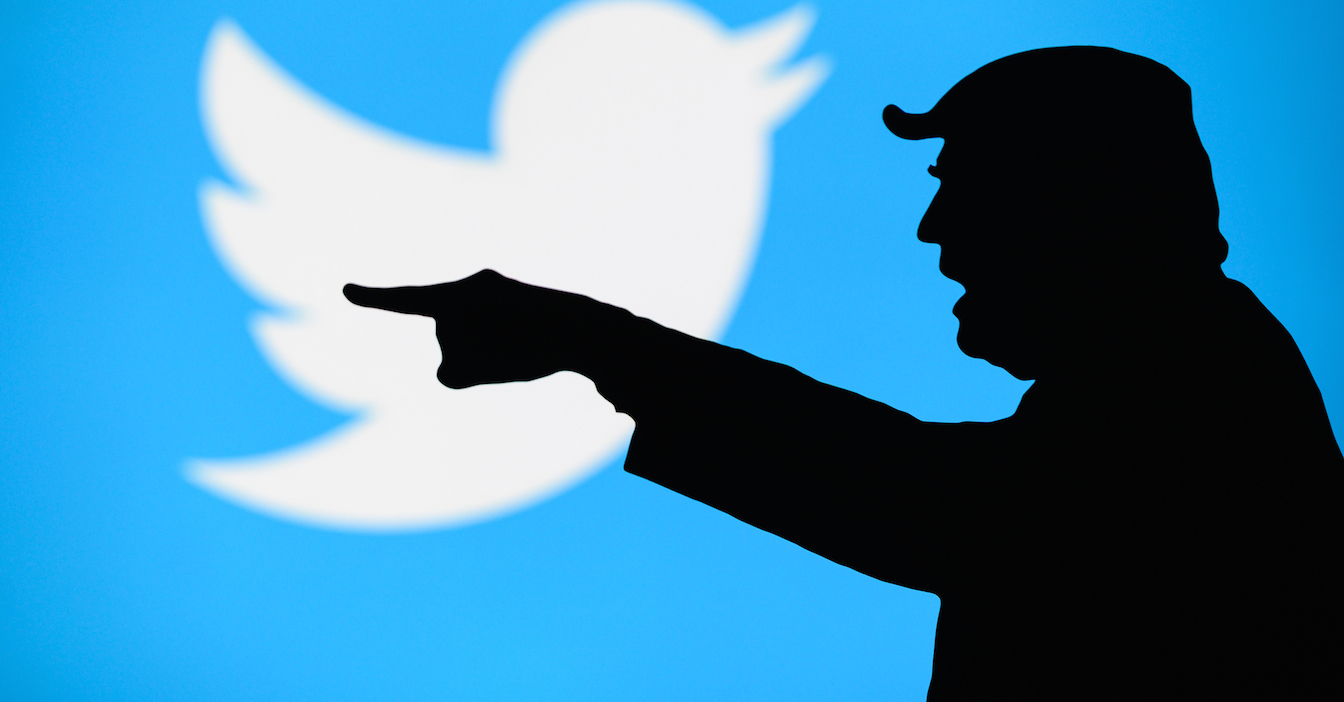 Peter Kováč | Dreamstime.com
The irony is this: If Donald Trump still had access to Twitter, his fight to get his account and 89 million followers back would likely be the subject of an epic post-presidential tweetstorm.
Instead, it has largely confined itself to the more reserved – some might say staid – language of legal briefings at the U.S. District Court in Miami, the most recent of which asked a judge to force Twitter and CEO Jack Dorsey to authorize Trump to resume use of the platform's services.
The social media giant permanently banned the former president 12 days before the end of his term and just two days after a crowd of his supporters stormed the US Capitol, interrupting Congress's certification of an election Trump lost to his Democratic rival , Joe Biden.
As the ban followed years of controversy over the Republican chief executive's tweets – which included boasting that America's nuclear capabilities far exceeded that of an often hostile North Korea, demeaning its political rivals and disseminating medically disputed information on COVID-19 – Trump nevertheless accused Twitter of politically motivated malpractice.
In separate federal lawsuits filed in Florida against the San Francisco-based company and rivals Facebook and YouTube, all seeking to restore its accounts, it claims social media companies violated the First Amendment's free speech guarantee by silencing conservative views.
The censorship claim, which is not new to Trump or his congressional supporters, has been repeatedly refuted by legal scholars who point out that the First Amendment bars the government – not individuals or businesses – from hinder freedom of expression.
Claiming government collusion
The lawsuits and injunction in the Twitter affair, however, take a new turn, attempting to tie the closure of Trump's accounts to government pressure: Democratic lawmakers at first and, later, the Biden administration.
"Although government officials are allowed to express their preferences, or those of the government, about what a private company should or should not do, they cannot exert coercive pressure on private parties to censor the speech of others. Said lawyers Matthew Baldwin and Carlos Trujillo de Vargas. Gonzalez Baldwin Delombard pleads in the injunction request.
A Twitter spokeswoman declined to comment on the matter.
To support this claim, lawyers for Trump cited actions, including the statement by House Speaker Nancy Pelosi in April 2019 that lawmakers may consider repealing Section 230 of the Communications Decency Act from 1996, which enabled the rise of social media companies by isolating internet platform hosts from legal liability. for comments posted by third party users.
At the time, Democrats had just reclaimed their majority in the House of Representatives, and Congress was examining the role of social media in Russian attempts to influence the 2016 election, as well as its use by a gunman responsible for the death by ball of 51 people. in two New Zealand mosques.
"For the privilege of 230, there has to be a greater sense of responsibility," Pelosi said.
What Trump is saying is that government coercion continued, his lawyers wrote, in early October 2020, when the House Judiciary Committee determined that "social media companies have monopoly power over theirs. markets and proposed to dissolve these companies ".
The fallout from the 2022 elections
Any action taken by Congress could prove devastating to the industry, and when government officials exert that kind of pressure, "state action exists, that threat from public servants. "was the real motivating force behind the conduct of the private party," Trump's lawyers mentioned.
The link remains even if the private party "would have acted as it did independently," they added, making Twitter censorship "an unconstitutional deprivation" of Trump's right to free speech.
Not only were his personal rights compromised, "the censorship of the 45e President of the United States, the leader of the Republican Party, will have a negative and unknowable effect on the 2022 election, "said Alan Dershowitz, professor emeritus at Harvard Law, in an affidavit of support.
Trump has already started voting on the midterms of 2022, endorsing the candidates and urging his supporters to bring like-minded Republicans into Congress.
"The number of people the former president reached via social media was staggering," Dershowitz said. "Democracy demands a level playing field. "
Defend democracy
In particular, defending democracy was among the reasons Twitter cited in a January blog post explaining its ban on Trump.
The platform, whose policy of eliminating posts leaves greater room for maneuver to those of world leaders deemed to have a public interest value, had previously flagged a number of Trump posts without deleting them.
The warning labels obscured the content in these cases, allowing readers to skip or click and read at their leisure, and the frequency with which they were applied increased as Trump expressed his anger after the November 3 election.
His two months of fulmination culminated in the Jan. 6 rally in Washington, where Trump told about 25,000 supporters he had defeated Biden "by a landslide" and said he would accompany them to Capitol Hill to urge lawmakers to "do the right thing" by not certifying results.
"Our country has had enough," he said. "To use a favorite term that all of you have really found: we'll stop the theft. "
Afterward, the crowd joined a crowd already outside the Capitol building, where certification was underway, and made their way inside.
The resulting melee forced lawmakers to evacuate for hours and ultimately resulted in the deaths of seven people, including three police officers.
Trump's tweets did nothing to restore calm, Twitter said two days later.
One of the posts, claiming that "the 75,000,000 great American patriots who voted for me, AMERICA FIRST and MAKE AMERICA GREAT AGAIN, will have a GIANT VOICE in the future," was interpreted by some viewers as supporting the attackers of Capitol Hill and indicating that Trump would not support an orderly transition to the Biden administration, the company said.
Another, in which Trump said he would not attend Biden's inauguration – a tradition for outgoing presidents believed to symbolize a peaceful transition of power and the strength of American democracy – has been hailed by supporters as further proof that the election was illegitimate, Twitter said. .
It could also indicate to anyone considering violence at the inauguration that the event was a "safe" target since Trump would not be there himself and, therefore, be out of danger.
Plans for future armed protests had already "started to proliferate on and off Twitter, including a proposed secondary attack on the United States Capitol and State Capitol buildings on January 17," noted company executives.
"As such, our determination is that the two tweets above are likely to inspire others to replicate the acts of violence that took place on January 6, 2021," they said. "There are many indicators that they are being received and understood as an encouragement to do so. "
Blacklist of the "radical left"
For his part, Trump argues that the company's content policy banning the glorification of violence – as well as those banning misleading election integrity posts or COVID-19 – have been inconsistently enforced.
The disparity reflects Twitter's "desire to remove politically disadvantaged content," he says, and its failure "to say that it is changing its content moderation standards to appease government actors is a misrepresentation."
That Trump himself leaned on the business while occupying the White House – accusing it of banning shadow Tories and suggesting as recently as his pre-Capitol assault speech that Section 230 be repealed – n is not mentioned.
"The radical left is trying to blacklist you on social media," the then president told supporters that day.
"Every time I post a tweet," he said, "even though it's totally correct – totally correct – I get a flag."
If lawmakers "had the guts and guts, they would get rid of Section 230, which no other business, no other person in America, in the world, has," Trump added. "All of these tech monopolies are going to abuse their power and interfere with our elections, and this must be stopped."