Watch Now: 3 Abortion Protests Converge at State Capitol | Local government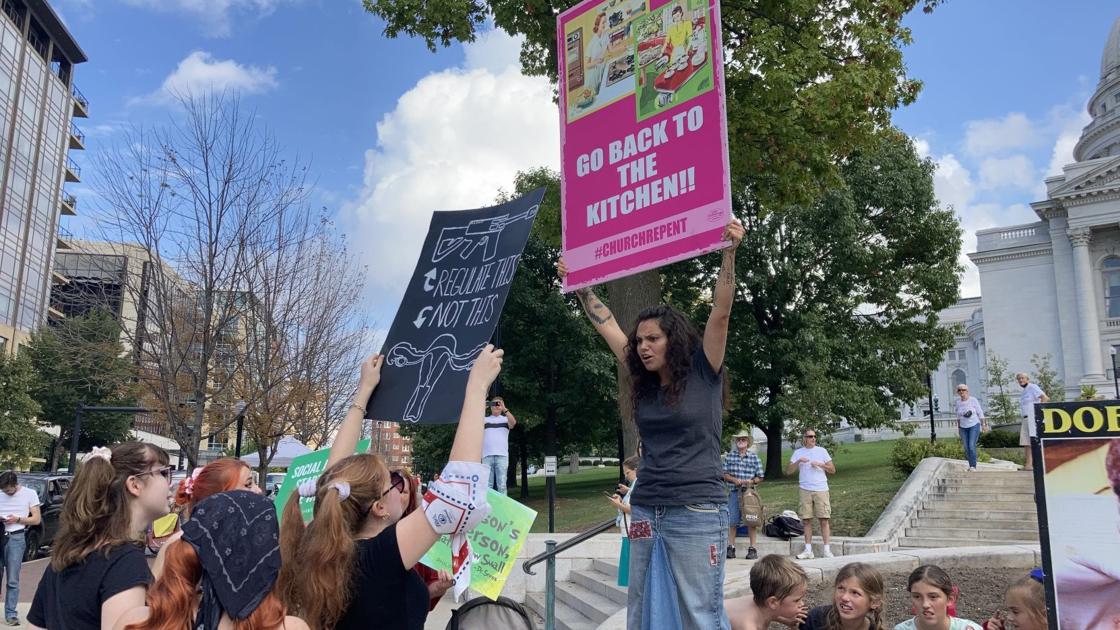 Three separate marches – all addressing different elements of the abortion debate – filled the Capitol Square with thousands of people on Saturday afternoon.
A group of individuals chanting "abortion is a human right, not just for cis (gender) and white people," led the charge to State Street, while a larger group, Participants in the "Bans Off Our Bodies" march trailed about a block behind. At the Capitol, the two groups met at the end of a march organized by Pro Life Wisconsin.
Pro-choice and anti-abortion protesters threw signs at each other, but other than a few shouting between individuals, there was little confrontation.
The second pro-choice walk was hastily organized on Saturday morning by a subset of Bans Off Our Bodies volunteers who felt the organizers of the original walk were not inclusive.
"When white women are given a platform, they don't include the rest of us," said Tarah Stengler, an organizer of the alternative march who was originally supposed to be part of the security team for walking Bans Off Our Bodies. "There was a general feeling of exclusion of trans, BIPOC (black, native and colored), non-binary and disabled people."
Different means of protest
The Bans Off Our Bodies march, led by Indivisible Madison, was part of a national "Rally for Abortion Justice" event hosted by the national branch of Indivisible, an organization dedicated to electing progressive candidates. More than 650 pro-choice rallies took place across all 50 states on Saturday. Saturday also marked the 2021 Women's March, which drew thousands of protesters in Washington DC.