Youth Congress workers demonstrate outside Goa restaurant believed to be owned by Smriti Irani's daughter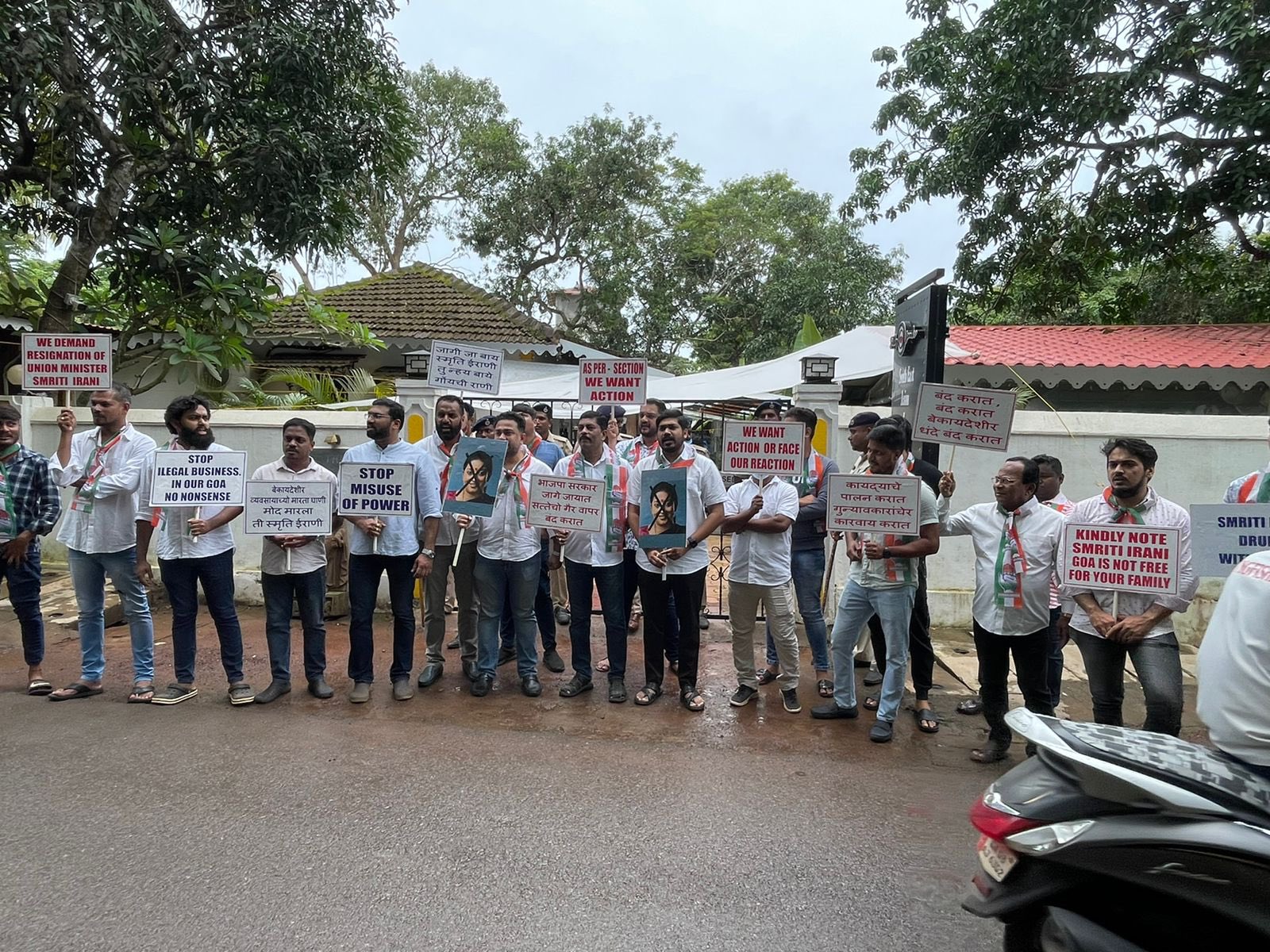 Bengaluru: AltNews co-founder Mohammed Zubair, who was recently granted bail by the Supreme Court after being arrested by Delhi police in connection with one of his 2018 tweets, in an interview with Vartha Bharati Zubair , spoke about the government's attack on fair and free journalism.
During the interview, Zubair accused the current establishment of organizing involvement in spreading fake news and how it takes political advantage and turns a blind eye to those involved. He also added that he would give an appropriate response to the bogus cases filed against him by waging the legal battle saying he has full confidence in the country's judicial system.
Here are excerpts from Mohammed Zubair's interview with Vartha Bharati:
GB: What do you think of the case in which you were arrested?
Zubair: The case registered against me is not of a serious nature. The plaintiff's background is also unclear. I feel like the case was only filed against me so I could be arrested.
GB: Were you questioned or investigated before you were arrested in this tweet case?
Zubair: Four years ago, in 2018, they filed a complaint against me for something minor I posted on social media. After that, I was taken into custody, without any investigation regarding the case. It was clearly oppressive.
GB: How many cases have been registered against you so far?
Zubair: Some of the organizations supported by Sangh Parivar have always targeted me. Currently, several complaints have been filed against me in Uttar Pradesh. As far as I know, four cases have been registered against me in UP, two in New Delhi and one in Madhya Pradesh.
GB: Do you think we can no longer restrict the spreaders of fake news?
Zubair: Some of the parties took political advantage by using fake news. Therefore, you do not see legal action against those who spread fake news. But those who raise voices against it are threatened and silenced by imprisonment.
GB: There are serious fees on deposits in your bank account. What do you have to say about that?
Zubair: This is actually not my personal account. This is our company's bank account. The money paid by the subscribers was deposited only once. There is nothing unusual about this, but some people spread rumors that I received money from foreign countries.
GB: What do you think of fake cases?
Zubair: To the false lawsuits filed against me, I will fight a legal battle and provide an appropriate response. There are reports that the police were pressured to press charges against me even though they had nothing to press charges against me.
GB: What would be your message to the government for allegedly targeting and arresting you?
Zubair: Instead of taking action against those who spread fake news, spark community riots and threaten public order, the government and police have remained largely silent on the matter. I would ask the government if I am wrong in exposing these elements while they are silent.
GB: Are you afraid of being arrested?
Zubair: I'm not afraid of the system because I fight for the truth. I respect the Constitution of this country and I have complete confidence in the judiciary.
GB: Do you think there is a plot to silence journalists who tell the truth by arresting them?
Zubair: The central government and Sangh Parivar-backed organizations target those who question and speak out against their ideologies and lies. They harass them by targeting them individually. But you don't have to be afraid of it. If you fight for the truth and trust it, no one can hurt you.